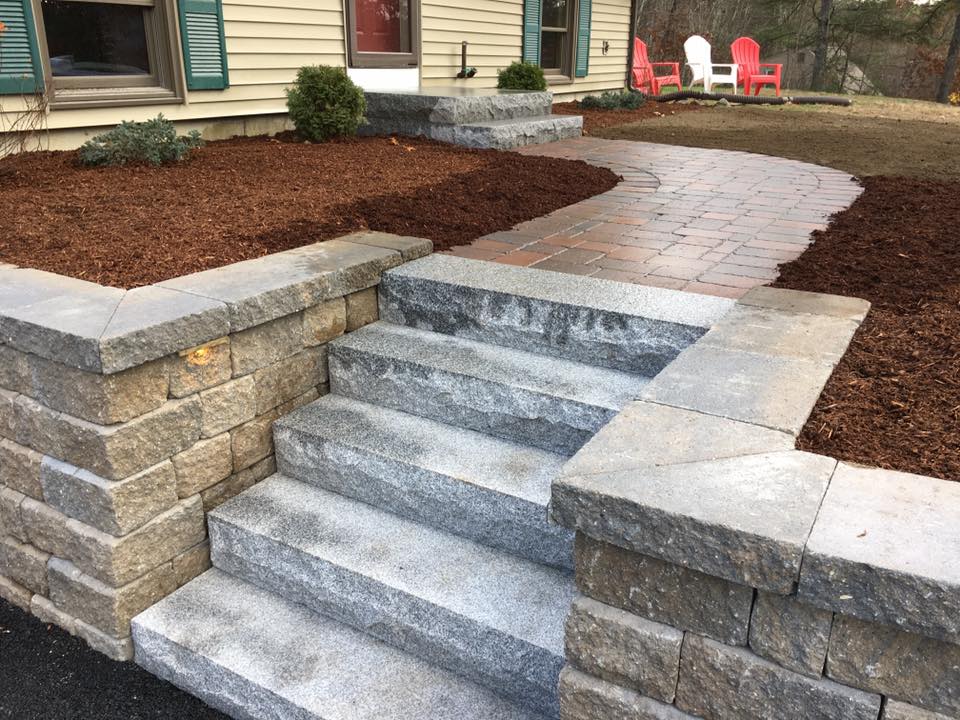 Quality and Customer Service are the focal points of O'Keefe Landscape and Irrigation's philosophy and business mission.
The company was founded with the singular purpose of delivering customer service and quality beyond expectations. Owner/Operator Shawn O'Keefe, along with his team of highly skilled landscapers, masons and more, do their best to improve their commitment to quality and customer service. Working toward a shared vision with their clients, Shawn and his entire team constantly strive for superior results today and in the future. Our reputation for unconditional commitment to customer satisfaction comes directly from a management style designed for on-time, on-budget service and project completion.
WHAT O'KEEFES LANDSCAPE & IRRIGATION HAS TO OFFER
___________________________________     __________________________________
  V
Landscape Design & Construction, Hardscape Restoration, Irrigation, Property management,
Outdoor Lighting, Snow & Ice Management and More…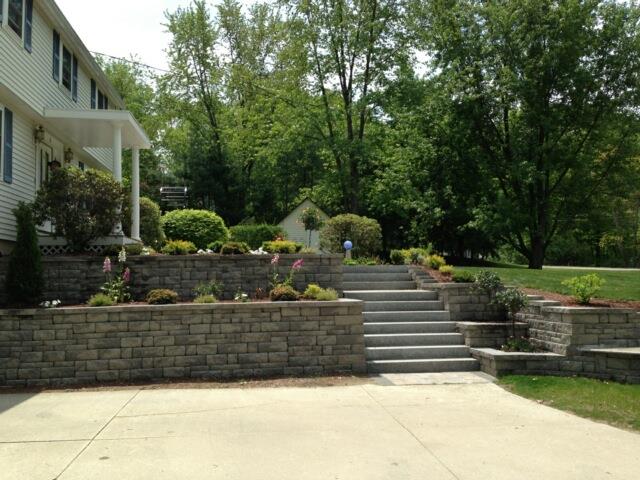 LANDSCAPE DESIGN & CONSTRUCTION
O'Keefe Landscape and Irrigation offers hardscaping services designed to improve the esthetic appeal of your property's exterior. We specialize in the design and installation of hardscape walkways, patios, walls, steps and more. The addition of a hardscape to your home or business will increase the value, aesthetics, and functionality of your yard or facility. Our crews have experience working with all types of materials. Hardscape construction from O'Keefe Landscape and Irrigation can make all the difference in turning the exterior of your home or business into a beautiful and pleasant place to view and spend time or to create a beautiful appeal for your business.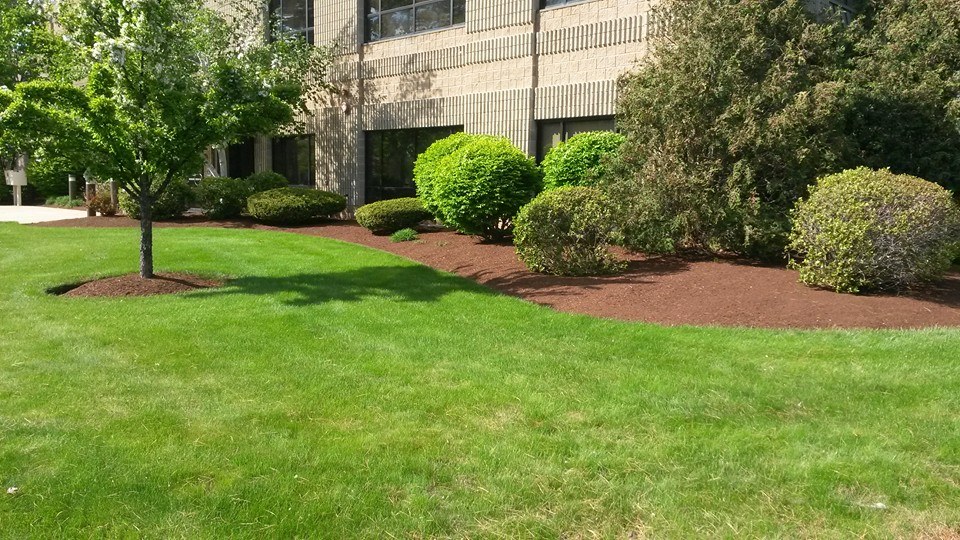 GROUNDS MANAGEMENT
O'Keefe Landscape and Irrigation has been serving residential and commercial properties in the regional area for Grounds Management for over 29 years. Whether your property is a single family home, a commercial building, apartment complex, neighborhood association, an entire housing community, or a large industrial campus, O'Keefe Landscape and Irrigation delivers the same excellence quality and unmatched service. Your property will look better than ever. From spring and fall cleanups, turf mowing and trimming, tree and shrub pruning, to a complete landscape installation including Irrigation, Trees, Shrubs, Sod, Compost, Topsoil and Mulch, or Excavation and Site Work, we have the experience to handle all your needs.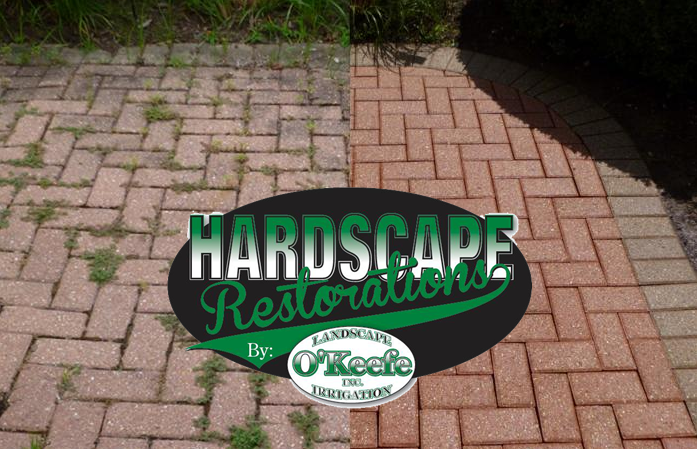 HARDSCAPE RESTORATION
Do you have a paver patio, walkway or driveway that is growing weeds, maybe insect mounds, or has its spread, settled or just lost
that new look? A cleaning and sealing program can restore your paver surface to a like new appearance and protect it from the elements.  As a division of O'Keefe Landscape & Irrigation, O'Keefe Hardscape Restorations can restore your paver hardscape to look as good as it did the day it was installed. Our process will illiminate weed growth and insects burrowing, repair spreading and settlement issues and bring the pavers' original color and look back by cleaning the pavers of stains, discoloration and efflorescence and complete the restoration by ceiling the surface to protect from future staining and damage caused by weather and deicers.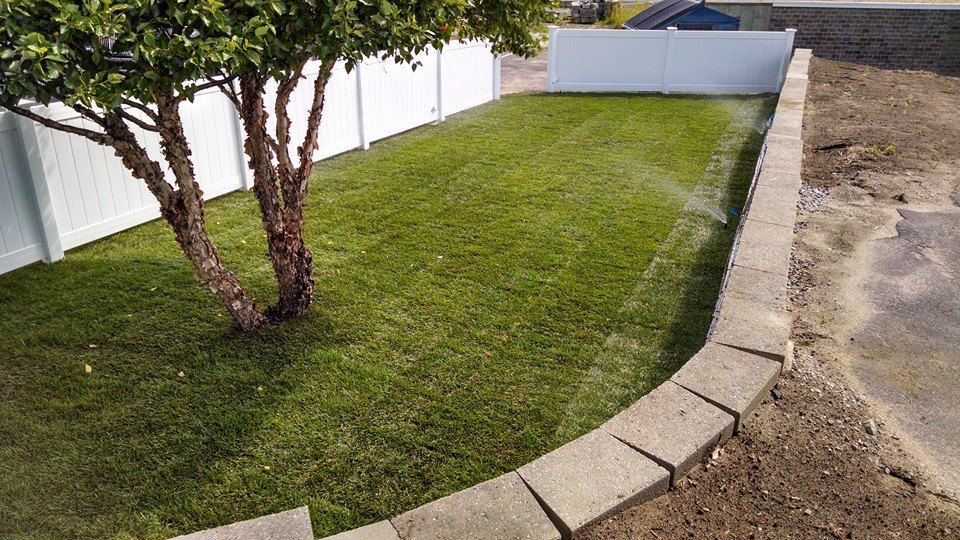 IRRIGATION
O'Keefe Landscape and Irrigation has extensive experience in installing irrgatrion systems. The most obvious benefit of owning a lawn sprinkler system, whether for a residential or commercial property, is a lush and beautiful lawn and landscape. However, there are many other important advantages that include freedom from the daily chore of hand watering, increased property value & marketability of your home or business, promotes a more enjoyable experience when outdoors, conserves water while maintaining a more beautiful lawn, eliminates unsightly garden hoses and more.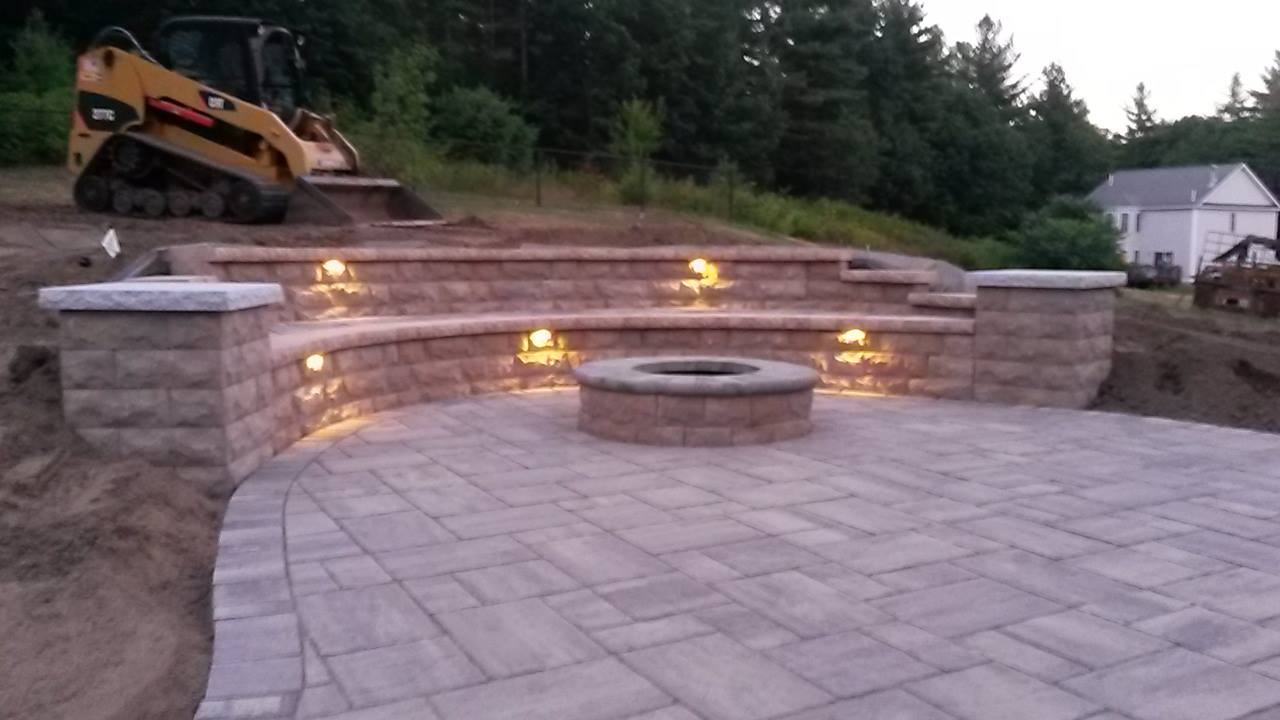 LANDSCAPE LIGHTING
With over 29 years experience in the landscape lighting industry, O'Keefe Landscape and Irrigation is the number one choice for landscape lighting design. Whether you're interested in low voltage or line voltage installation, owner Shawn O'Keefe, and his team, will make sure your design is installed properly and functioning as it should. Landscape lighting is a lasting, beautiful investment for your home's exterior. And if you are a commercial property owner, poor lighting conditions are a liability no business can afford in our highly litigious society. O'Keefe Landscape and Irrigation can help you prevent issues before they occur.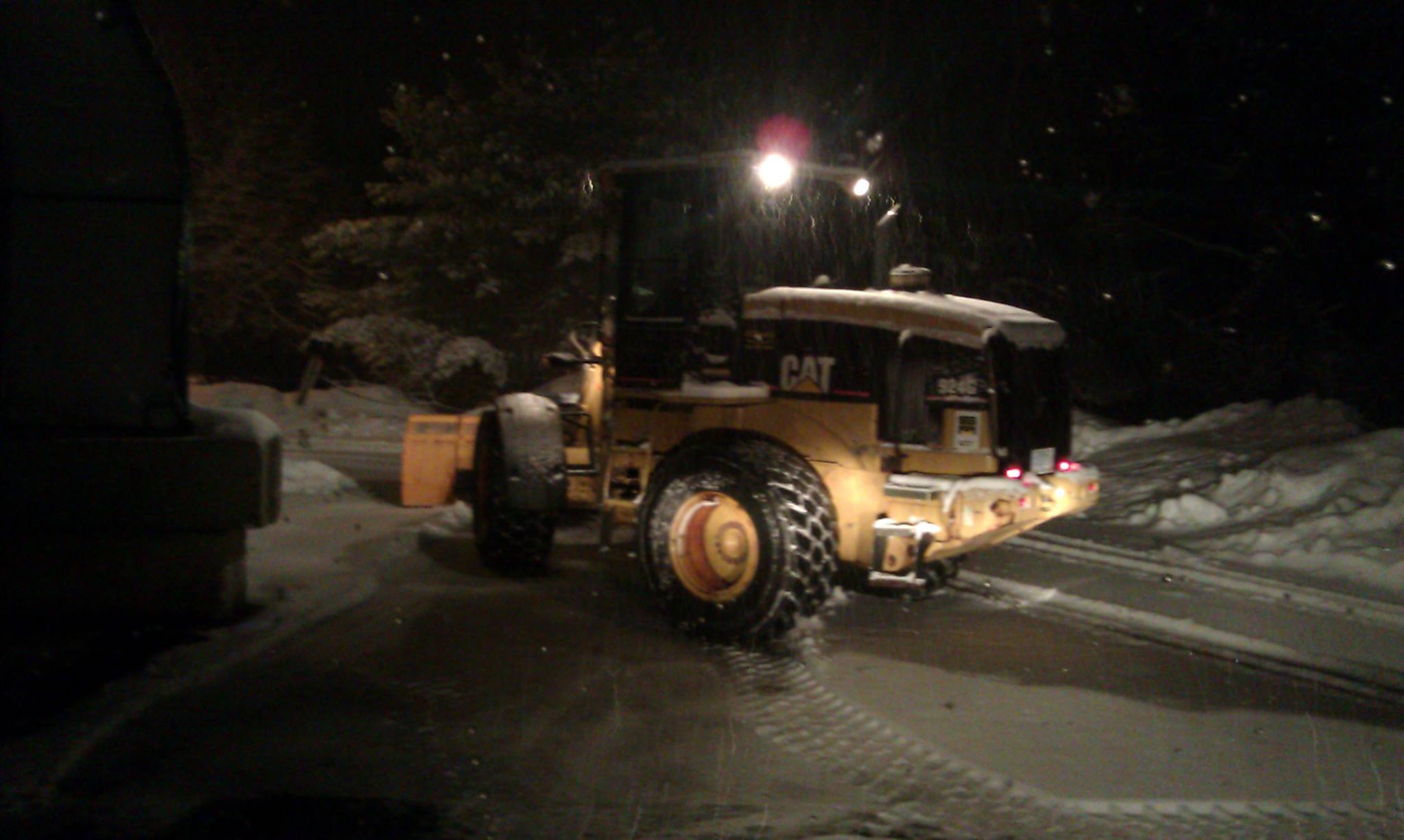 SNOW & ICE MANAGEMENT
O'Keefe Landscape and Irrigation provides complete Winter Management Solutions for Residential, Condominiums, Apartments, Retail & more. We perform Plowing, Sanding, Snow Removal, Snow Disposal, Snow Shoveling, Ice Control, Parking Lot Sanding, Parking Lot De-Icing and more.  We know that liability is on the minds of every business owner and property manager.  One slip and fall case can jeopardize any business.  Before the first flake of the season, we constantly monitor your property for any unsafe conditions so we can mitigate them before they become a problem.
"I just had O'Keefe Landscape & Irrigation do a fairly large project for me (Brick patio with fire pit, blue stone walkway, new plantings in several large mulch beds and some irrigation work) and the result was amazing. Shawn and his team were very professional, prompt and passionate about the project. I would highly recommend O'Keefe Landscaping to anyone looking for quality work! Thanks Shawn, Mike and Brendan for an awesome job done!"
Todd Anderson